I HEAR THIS ALL THE TIME-
"WHAT IS SO SPECIAL ABOUT WEBINARS?"
They are THE number 1 SOLUTION for converting leads into sales, hands down! Why? Because Education/Content based marketing creates a huge impact for building a trust and bond with your prospects by switching the focus from you to them. You see, by providing them something they want you make their decision to become a client, or sale nearly brainless.
However there are just a few problems that we found with webinars. The biggest issue, is that webinars are generally live online events, and as such you find yourself having to trade time for money. From a business standpoint, you may not have time to do 10-20 webinars a week because at some point, you have to focus on your existing customers or clients. You see, from a business point of view, webinars are not Scalable. Unless of course, you have a skilled sales team doing the work for you.
Well we have come up with A SOLUTION FOR YOU!
You can create a webinar one time and have it play over and over again based on the times that you choose. You can schedule your webinars to play in your timezone or your attendee's local timezone BUT still have the look and feel of a LIVE WEBINAR.
In fact for all intents and purposes…it is Live. You see our advanced system takes your presentation video and converts it to a live-streamed video to where you don't physically need to be there to put on the presentation, yet have almost the same level of interaction as a live Webinar. It is like having a team of 10 seasoned sales professionals working for you 24/7.
Our system can give you as much, or as little interaction as you need to connect with your attendees. For example, we have a chat box feature that allows your attendees to ask questions in real time and you to respond in real time no matter where you are or what you're doing.
You can be taking a bubble bath and answer questions from the webinar on your phone.
We also have nifty features that can literally close your Webinar leads into sales for you.
INTRODUCING EASY WEBINAR PLUGIN
We pride ourselves on being a one of a kind Webinar Software that has been specifically integrated to work with WordPress. If you know how to upload a WordPress Plugin, then you will love this software.
Other benefits of our software is that you can avoid problems such as technical issues, fear of speaking, messing up your presentation, or losing your focus.
With Easy Webinar Plugin you can create unlimited (100′s) of webinars all across the web and funnel serious traffic into sales with all of them. Plus, Easy Webinar Plugin integrates perfectly with your own shopping cart, autoresponder, and wordpress site.

THE FIRST WEBINAR SOFTWARE DESIGNED TO WORK WITH WORDPRESS
EWP is easily uploaded to your WordPress site! Like any other WordPress Plugin-simply download the zipped folder to your desktop and upload it into your WordPress plugin section.
EWP is compatible with ALL WordPress themes and versions.
You create the webinar from within your EWP Members dashboard on our server which then gets automatically published to your WordPress site.
You can easily make your Webinar Registration page as your home page on your WordPress site.
EWP is compatible with most WordPress plugins.
We will work with you to make sure our software easily integrates into your site. We don't want the technical stuff to get in the way of your success.
We teach you how to create, set up and implement your own WordPress site and how to add EWP to it.

EWP CUSTOMER ENGAGEMENT FEATURES
Social Share Feature! Incentivize your attendees to share news about your webinar on their social networks to unlock a reward gift, in the form of a video, PDF, Excel, Word Doc, or text document.
Run Unlimited Delayed Events at different times throughout the webinar. For example, a delayed event can encouraging someone to download a pdf at say minute 35 in your webinar. Or someone to purchase through a 'buy now' image that you have appear at say minute 57 and end at minute 65. Our software makes scheduling those events a piece of cake!
The Chat Box Feature allows you to receive questions to come through during your webinar in real time so you can answer right away without having to be there.
The Dynamic Attendee List Option populates real time visitors into a list on your webinar page when watching right now or you can use the simulated viewers list option for more social proof.

OUR WEBINAR VIDEO PLAYER
ACTUAL LIVE STREAM VIDEO content for webinar events. If someone comes 20 minutes late to the webinar they are in fact coming 20 minutes late to the event. It is a live event.
We also accept http (downloadable) videos so that if you choose to have the webinar start at the beginning of the webinar even if someone arrives 30 minutes late it will do so.
We are one of the only webinar software that will Host your webinar video for you. Once you purchase the plugin you have this option. We will host your video content so that you never need to leave our platform. Simply upload and you are good to go.
Our advanced player can set your webinars to 16:9 or 4:3 ratios depending on your presentation video size. Our player also has a full screen mode and player control flexibility.
We are also fully integrated with Amazon S3 and YouTube. Your attendees will not be able to click away from their webinar events when you choose to use YouTube to host your webinar videos.

EWP DYNAMIC WEBINAR
SCHEDULING

FEATURES TO GUARANTEE WEBINAR ATTENDANCE
Set up your webinar ONCE and have the event run as often as you want. Multiple times during the day, for as many days, as long as you want.
Date and Time Selection Mapping. Allows your registrants to select their preferred date and then time for scheduling.
Use Registrants Local Time Zone. This prevents those on the other side of the world from having to watch your webinars in the middle of the night!
Admin Scheduling Options. Allows you as the admin to schedule the webinar event at the time of your choosing.
You can allow the attendee to watch your webinar right now instead of scheduling the webinar later.
Choose block days based on the arrival time of the attendee. Example: If someone comes to register on Thurday, you can prevent him or her from re-signing up for that same day.

CUSTOMER FOLLOW UP AND NOTIFICATIONS
Custom HTML Email Templates for your Webinar Notifications include your webinar events, event dates, presenter information and more. All email templates come with short codes for unique personalization for your attendees.
Our System is fully integrated with your autoresponder.
We have our own Super-Smart Built in Notification Email System. This is the best way to make sure your attendees get notifications prior to the webinar start time and after the webinar has concluded because the notifications are uniquely designed for each individual attendee based on the time of their webinar… Your autoresponder can't do this.

UNIQUE HIGHLIGHTED EWP FEATURES
The Scarcity Feature is a different type of delayed event. It counts down a specific number of items. You are only limited by your imagination when it comes to this feature. For instance, if there are a limited number of units still available, the attendee can see the units available reduce in real time. Or the number of bonuses stills available for say the next 10 minutes only, the attendee can see that number also decrease in real time.
The 'Place Anywhere' Registration Box allows you to put up an I-framed Registration Box anywhere you choose such as your website page or post, your facebook fanpage, the sidebar on your home page, or even in an affiliates website.
Easily rotate from one of your site's webinars to the next in your unique and intuitive member's dashboard.

MORE AWESOME FEATURES
Give Your Webinar an Event Name for Internal Use. This feature is helpful for organizing your events based on perhaps affiliates promoting them (you could name your event – Video Marketing Webinar Promoted by John Doe.)
Clone Your Webinars for multi-promotional use. This is awesome for creating affiliate webinars!
Clone Your Webinars From One Site To Another. If you have a sales force, this is perfect!
Get an Instant Reminder when someone registers for your webinar. You will know which webinar was registered for and when.
Easily Customize Pages – Registration, Thank You, and Webinar Event pages. Pages can be branded with your logo, video and footer links
Upload Your Images and Videos directly into our platform.

ANALYTICS AND TRACKING
Export and Download your Analytics. Our system tracks your webinar registrants, their email address, the date and time of their chosen webinar, if they attended the webinar and if so, who remained to view the entire webinar.
Split Test Your Webinar Registration Pages. Use our cloning feature to clone your webinars and split test which registration pages work for your attendees.

CUSTOMER SUPPORT AND TRAINING
We provide 24 HOUR CUSTOMER SUPPORT. Our turn-around time for ticket support is typically within 4 hours.
We will do the work for you. We are looking for customers and a community for life. That is why we want to help you with your webinar set up no matter what. If you can't do the webinar set up yourself, we will do it for you.
Webinar Success Training in the Easy Webinar System. These are Premium Training Videos that go beyond the very detailed set up training videos we have in your unique members area. These videos in the Easy Webinar System are designed to help you in your overall business through webinar and business training.

OUR TRAINING INCLUDES:
Powerpoint and Screen Capture Training
Webinar Success Training**
Traffic and Conversion Training
Live Weekly Training and Member Webinar Critiquing
Social Media Training - Expert Corner Training From Top Experts in the Online Marketing and Social Media Space.

IN DEVELOPMENT
Live Webinar Events. This actually works now! However we are still refining it to make the experience more streamlined!
iPad and iPhone Compatibility. We are currently working on a player that will facilitate iPhone and iPads.
Hosting and Promotion – We will not only host your webinars but we will promote them for you too.

Easy Webinar Plugin integrates with ALL WordPress versions and themes.
See What Our Customers Had to Say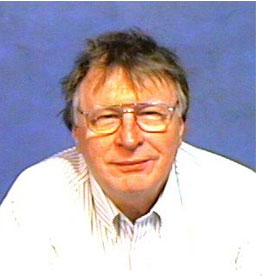 "Casey has put together probably the simplest and most effective way of automating your video and webinar marketing programs available on the internet. The simplicity of installing the EasyWebinarPlugin makes it one of the easiest automated webinar and video marketing systems available. And, even though you probably won't need it technical support is fast, and he's willing to hand hold you if you should need it. Which I didn't after I watched the video."
-Kirk Ward, InstantPracticeBuilder.com

"We offer an online adoption community that is geared toward helping people navigate the adoption process. We are using your software to provide our members with free educational webinars from adoption professionals. So far so good!!! Thanks again for taking care of our customer support needs right away, as it allowed us to launch this new technology on our site"
-Mark Barrett, Adopt2Connect.com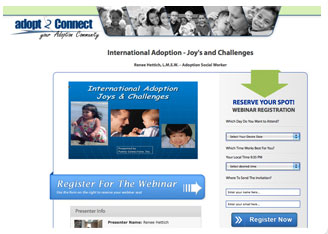 Other People Using The Easy Webinar Plugin





Check Out the Overview of How Exactly
OUR Plugin Works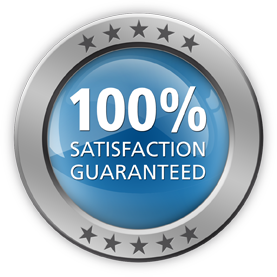 100% 30 Day Money Back Guarantee!
We are highly confident in the VALUE of Easy Webinar Plugin. So much that we want to make your decision as easy and as stress free as possible. If for any reason you are not satisfied with Easy Webinar Plugin, we will refund your payment.
Thank you for your time in learning about our high converting sales funnel tool, Easy Webinar Plugin. This software has changed the way you market yourself online.